Southern Careers Institute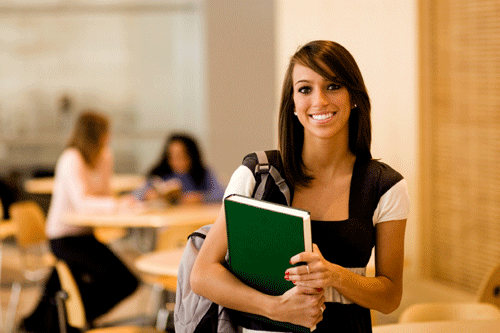 Questions? Fill out the form below to get answers.
REACH

HIGHER

,

GET

HIRED
Take the step to get a new career today
SPARK SUCCESS WITH SCI
Southern Careers Institute has maintained a tradition of career training for over 50 years in Texas with campuses in Austin, Brownsville, Corpus Christi, Harlingen, Pharr, San Antonio & Online courses available to anyone, anywhere.
At SCI, we have made it our mission to provide our students with the training they need to be successful in a new career. We offer career training in Medical, Business, Skilled Trades, Beauty, & Technology programs. These certification-based programs are designed to make our graduates some of the most marketable job candidates.
We are Texas born, Texas proud.
YOU'LL BE SAYING "I GOT THE JOB"
1,306 SCI students did in 2016*
WHO IS SCI?
SCI is a career-training school in Texas that motivates & educates you to get the job. Our mission is to ensure the long-term success of our students.
ACCREDITED
We are accredited by the Council on Occupational Education (COE) and approved by the Texas Workforce Commission (TWC).
BADGES & CERTIFICATIONS
Earn skill badges to showcase the hard & soft skills earned during your training to show employers your proficiency & prepare you for your state and national certification exams.
CAREER SERVICES
This is the A-Team! Career Services will help you build your resume & learn to answer those hard interview questions. We work with local employers & connect students to jobs.
KNOW YOUR PASSIONS & FIND A PROGRAM*
Who said your job had to be boring…
ALLIED HEALTH
Medical Assistant
Medical Billing & Coding
Medical Office Specialist
Nurse Aide
Pharmacy Technician
BUSINESS
Administrative Assistant
Business Accounting
SKILLED TRADES
Automotive Technician
Beauty
CMVO (CDL Driver)
HVAC
Welding
TECHNOLOGY
Computer Support
Full-Stack JavaScript
Software Developer
ONLINE
Business Accounting
Medical Billing & Coding
Virtual Workshops
"The instructors here at SCI, they are here for YOU. They were more than just my instructor. They're like the mother, the father that you probably never had. They were that for me. Thank you for making me a better me."
HARVEY
GRADUATE, AUSTIN CAMPUS
What are you waiting for?
Join the ranks of tens of thousands of SCI graduates.
Success starts at SCI. Let's get there together.
*Based on graduates from July 1, 2015-June 30, 2016 who were placed in their field or a related field in accordance with reporting guidelines for the Council on Occupational Education.
Programs Available at Southern Careers Institute:
Cosmetology


The SCI Cosmetology Operator program provides the hands-on training, practical experience and professional support it takes to pursue an exciting career in the beauty industry. Students in this program learn all-around hair, skin, and nail care skills, as well as health and safety procedures.



Medical Assistant


Southern Careers Institute is the place for you to receive training for a career as a medical assistant. If you have a passion for helping others and want a career in the medical field, this is the program for you! As a medical assistant you'll assist doctors, work with nurses, and care for patients.

At Southern Careers Institute, you'll be welcomed into the SCI family by knowledgeable instructors, supportive staff, and students just like you. You will learn by doing with hands-on, interactive training that will prepare you for a career as a medical assistant.

At SCI, you focus on the skills you'll actually use in the real world. Our medical assistant students learn how to read vital signs, perform ECGs and CPR, draw blood, and more. After graduating, the SCI career services team is ready to help you get your foot in the door and launch your career as a medical assistant.



Medical Billing & Coding Specialist


If you're looking for a career that will provide you with an opportunity to work in the medical office environment or the flexibility to work from home, the medical billing and coding specialist program at Southern Careers Institute will get you started on a path in the medical field that's right for you!

As a medical billing and coding specialist, you'll work to bridge the gap between doctors, insurance companies, and patients. At SCI, you'll learn from instructors who care about you in a supportive, interactive, and hands-on environment. As part of the SCI family, you'll learn alongside students just like you, learning skills that you'll actually use in the real world.

The medical billing and coding specialist program will teach you keyboarding skills, medical insurance billing, medical codes, computer applications, office procedures, business communication skills, and so much more. Upon completing the program (even years after you graduate), SCI's career services team is here to help you jump-start your career as a medical billing and coding specialist with career placement assistance.




Southern Careers Institute Campus:
Corpus Christi


Southern Careers Institute in Corpus Christi, Texas is the Coastal Bend's choice for career training. Nestled in the seat of Nueces County, this campus location is perfect for anyone living in this South Texas city. Conveniently located on Airline Road, Southern Careers Institute's Corpus Christi campus is a central location for anyone driving to campus, and it's easy for students taking the bus. This campus offers programs in the medical and business fields, such as: medical assistant, pharmacy technician, medical billing & coding specialist, business accounting specialist, and administrative assistant. This campus is a branch of Southern Careers Institute in Austin, TX.
For more information about our graduation rates, the median debt of students who completed the program and other important consumer information, please visit http://www.scitexas.edu/about-sci/consumer-information/.